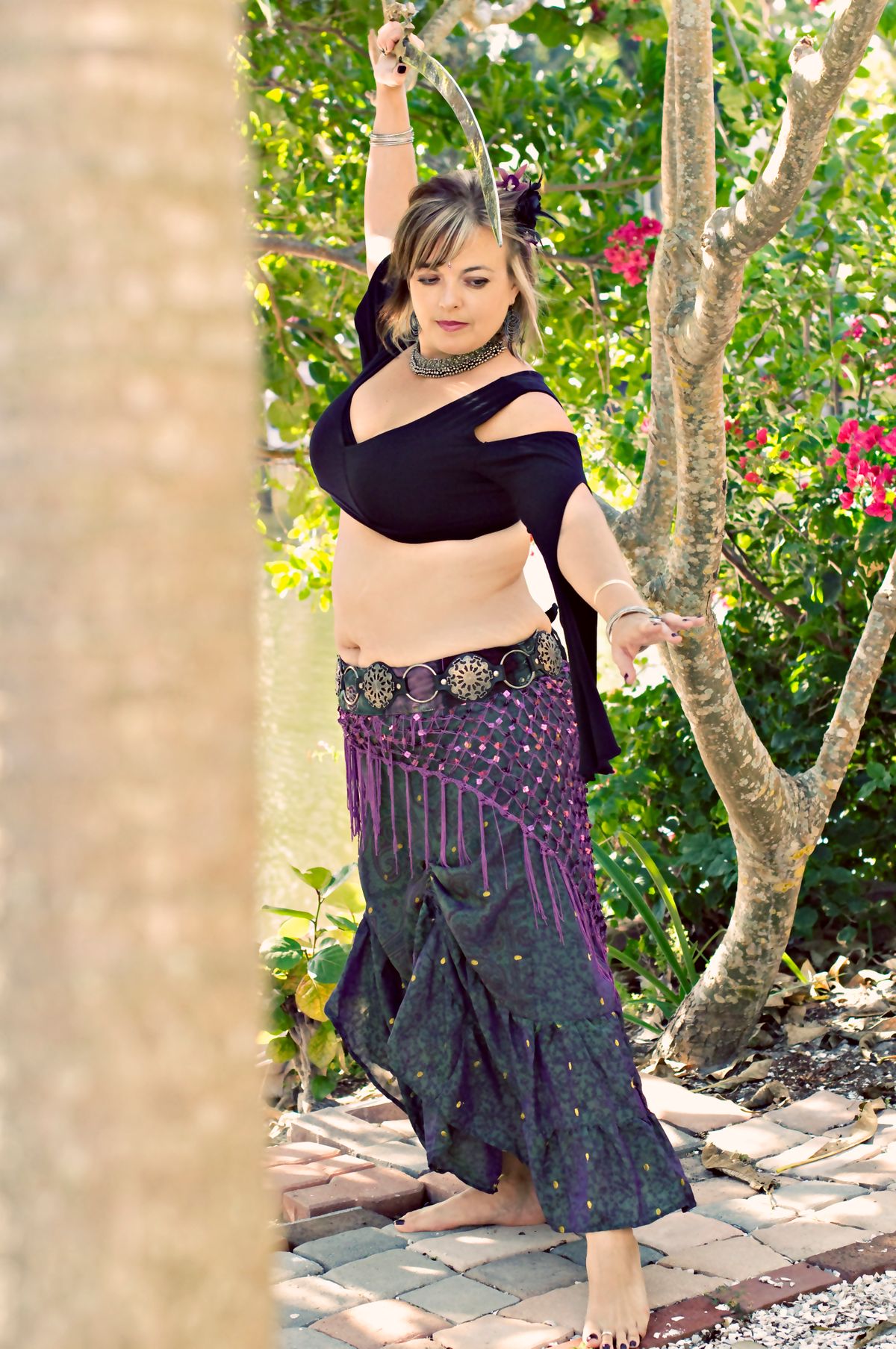 Dawn Cecil
Instructor, Performer, Belly Dancer
Dawn is a criminology professor by day and dance teacher by night. She is passionate about being teaching people new things. She currently teaches Funky Fusion, a class in which she blends traditional belly dance moves with fusion styling and music. Former director of Themyscira, a fusion dance troupe, she now teaches 1-2 choreographies per year. The most recent of which is to Missy Elliott's "I'm Better." Others include Thrift Shoppe and an annual Day of the Dead piece.
Her first involvement with dance was doing hula while attending preschool in Hawai'i. It wasn't until 13 years ago that she began belly dancing. On a whim she took a class with Johanna. She fell in love with the improvisational tribal style of belly dance and soon became a member of Loud Zoo. Taking various workshops and choreography classes allowed her to develop her skills as a belly dancer. After a while she began choreographing her own pieces.
Not only does Dawn like to teach people new things, she also like to take the time to further her knowledge of dance. She is learning ITS, a style of improvisational dance developed by Unmata. This style consists of five levels and students must test out of each level before proceeding to the next. She is currently in level 2. Unmata has also been a major inspiration for her with their use of unique moves and funky music. She also draws inspiration from Zoe Jakes and the music of Beats Antique. Ultimately it is the music that truly inspires her when creating a new piece.