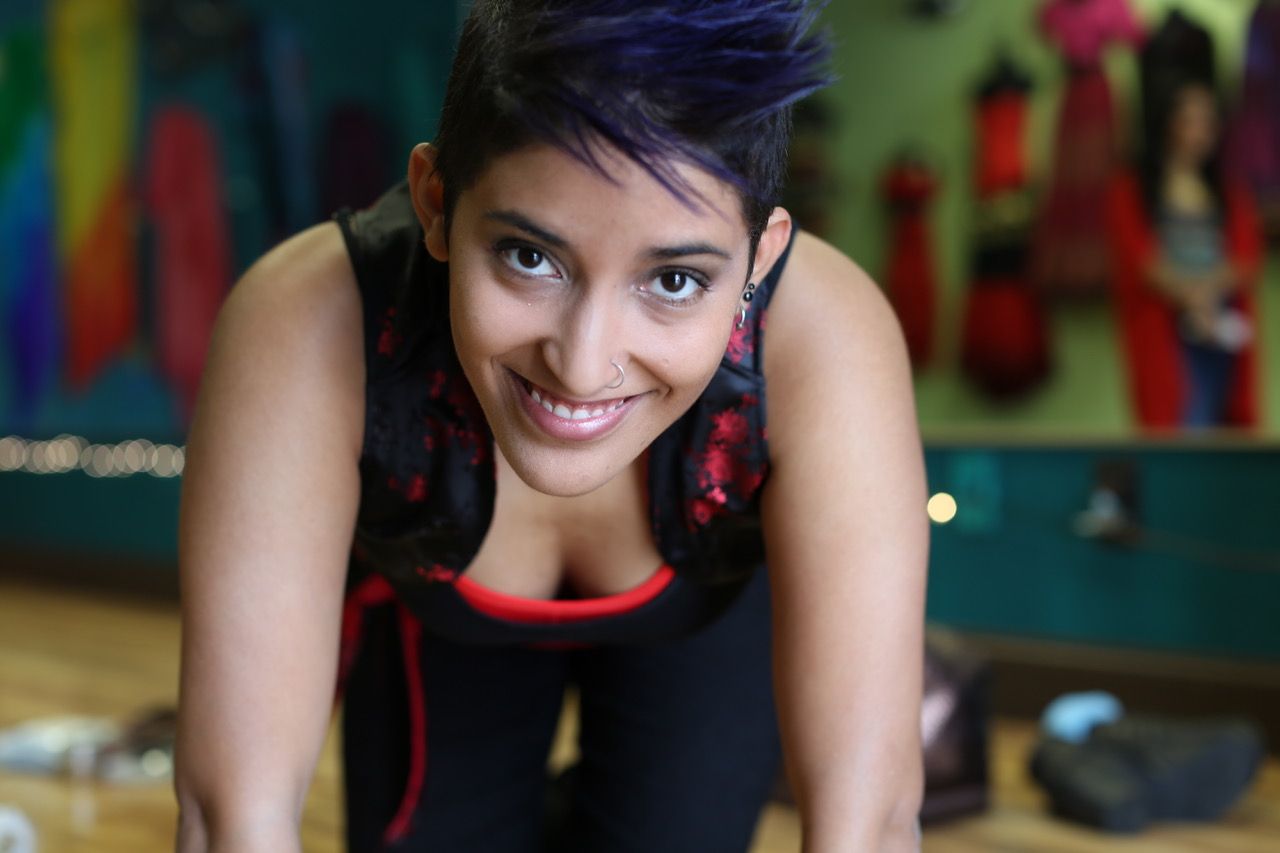 Ilia Del Mar
Instructor, Performer, Belly Dancer, Samba, Latin Fusion, Theatrical Belly Dance
Ilia, Performing Artist and Designer
Ilia is a lifelong performer who enjoys blending genres of performance and a visual art with storytelling and characters. Having begun with ballet and jazz, then ballroom for six years, she eventually transitioned into Bellydance in 2007 and combined it with her roots in theater, in which she has a BA from Yale University. From 2014-2017, Ilia owned and operated Gaia Dance & Unity, a dance studio in South Florida, with her FMPTA Crystal Reel Award-winning partner, Natalie. There, Ilia taught not only dance and fitness (Intermediate Belly Dance, Samba, Latin Fusion, Theatrical Dance, Reggaeton Fusion, Strength and Flexibility) but also the art of performance (Acting for Dancers, Performance Art Techniques).
Ilia looks forward to developing her daring style of performance art with new students here in St Petersburg, particularly the culmination of this work through showcases and choreographies with artistic integrity. She looks forward to pushing students out of their comfort zones through laughter and exercises that build trust and explore emotion—she invites people of all backgrounds, genders, sizes, and ages to join in the life-changing experience of combining acting with dance and trying on new personae!
Born in Puerto Rico, Latin dance has always been a part of Ilia's life. Coming from a background of both social and ballroom interpretations of Salsa, Mambo, and multiple other styles, Ilia's fusion brings the vibrant fun and music of the Americas to St Petersburg! Come ready to move those hips and shake that booty while you sweat—it's time to bring the club to the studio and have some fun!