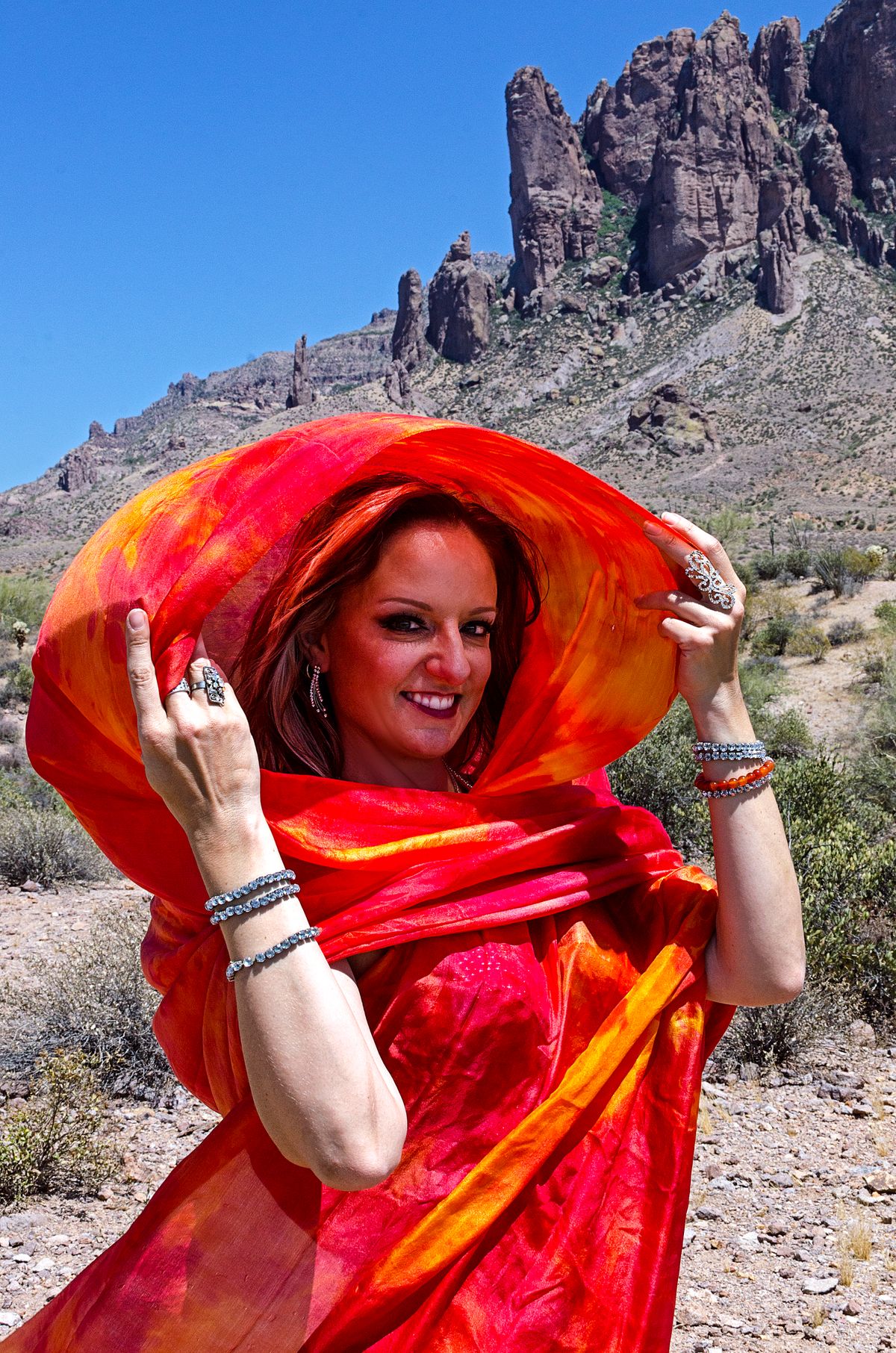 Johanna 'Zenobia'
Studio Director, Owner, Instructor, Performer, Director Hip Stars Belly Dance Troupe, Massage Therapist, Belly Dancer, Fire Dancer, Yogi
Johanna 'Zenobia' Krynytzky, Director and Owner of Hip Expressions Belly Dance Studio, dedicates her life towards the evolution of belly dance and community. This ancient art originally piqued her interest while a student of both Art History and Anthropology at the University of Chicago. After graduating with a double major, she worked at the Field Museum of Natural History where she managed the Education Programs and Performances. Today, she uses that information to run a dance studio with over a dozen instructors on staff, workshops with guest instructors, festivals, and monthly dance showcases.
Dance was a door for her as she continued studying movement and the human body, attaining her Massage Therapy license in 2001, and practicing ever since. Johanna, also a Reiki II, continues to study yoga and meditation, finding all these disciplines inter-connected and highly relevant in continuing to explore the art of being human. In Dec 2015 she attained 500 hour Yoga Teacher Training certified by Yoga Alliance, where she has been blown away by the power of an authentic yogic eight limbs practice.
Though Johanna is honored to be caretaker of the Hip Expressions community, she loves teaching dance, yoga, and movement classes where she can inspire students through this ancient dance form that continues to evolve today. Equally rewarding is working on a client through bodywork to assist in the healing process.
Johanna performs often around Tampa Bay, Florida, and beyond - instructing and teaching everywhere from dance camps in New York to cruise ships in the Caribbean. She directs the professional belly dance troupe, the Hip Stars, personally coaches and inspires many dancers, and leads a Teacher Training Program with principles that apply to any dance genre, with an option to specialize in Belly Dance.
Great inspiration comes from working with other dancers, musicians, and artists on collaborative projects, from short choreographies to full length productions as well as fire dancing on the beach.
While her vision includes touching souls through her art, true transformation can only be achieved as a personal journey, and it is her goal to inspire you to explore yours.
Scroll down for video clips, too!
Email her here.