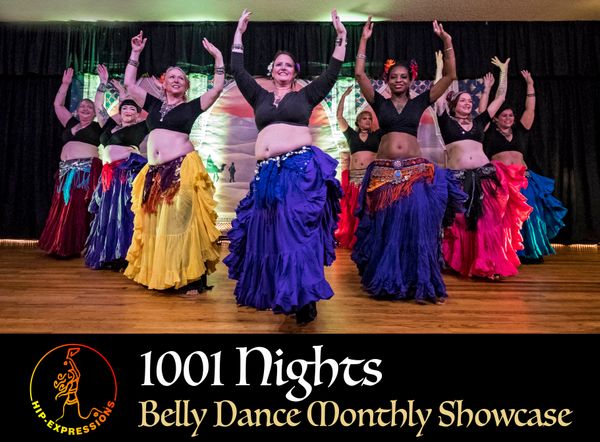 Join the community for a monthly showcase, featuring international talent, student troupes, local rockstars and your Hip Ex favorites! Usually the 3rd Fridays, check the schedule for exact dates, features and themes. Order a mediterranean dinner before the show, then stay after and practice your dance moves with the crowd!
Upcoming Dates 2019:
Aug 16, Sept 20, Oct 18, Dec 20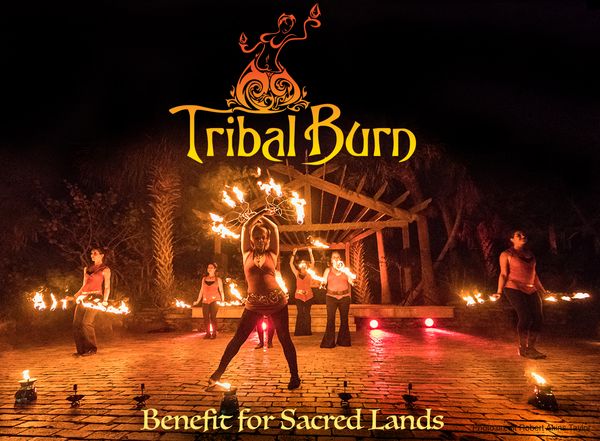 Dance and flow artists come together to support Sacred Lands right here in St Petersburg, Florida. This non-for-profit strives to preserve cultural education upon the ancient Native American Tocobago village site. Check the schedule for Fall and Spring dates, and get your tickets in advance, we fill up. VIP front row available.
Sat, Nov 2, 2019 - Day of the Dead
Sat, April 25, 2020 - Belladonna from DC
Hip Expressions Around Town
Performances, guest appearances, events and more! Catch us all around Tampa Bay and beyond!
Aug 1-4th - Orlando Belly Dance Convention; Johanna, Anastasii . a, Alex, Gypsi Erin & the Shimmy Sisters
Thurs, Aug, 1st, 15th, 22nd and 29th - Vanessa Cerallo performing at Ceviche with Sombras Flamencas.
Fri, Aug 2nd - Nilla Bean performing in the second burlesque show at The Emerald with DJ Kalan.
Sat, Aug 3rd - Ruby Vesper at the Speakeasy Cabaret Show at Gengiz Khan.
Sat, Aug 10th - Samba Syndicate is performing at the South Florida Horse Reining Horse Association.
Sat, Aug 10th - Johanna will be mermaiding at Russian Nights at Gengiz Khan in Tampa.
Fri, Aug 16th - 1001 Nights Belly Dance Showcase at Hip Expressions!
Sun, Aug 18th - Nilla Bean performing at the Burlesque Brunch at Nova 535.
Thurs, Aug 22nd - Gypsi Erin will be at the Miami Bellydance Convention.
Sat, Aug 24th - Anastasiia will be at the Miami Bellydance Convention.
Sat, Aug 24th - Ruby Vesper & Nilla Bean dancing in the Class Clowns Comedy Burlesque Show at Bar548, St Pete.
Sun, Aug 25th - Ruby Vesper performing in the Vegas Burlesque at CJ's on the Island.
Sat, Aug 31st - Vanessa Cerallo will be dancing at 8pm at Spain Restaurant with Sombras Flamencas in Downtown Tampa.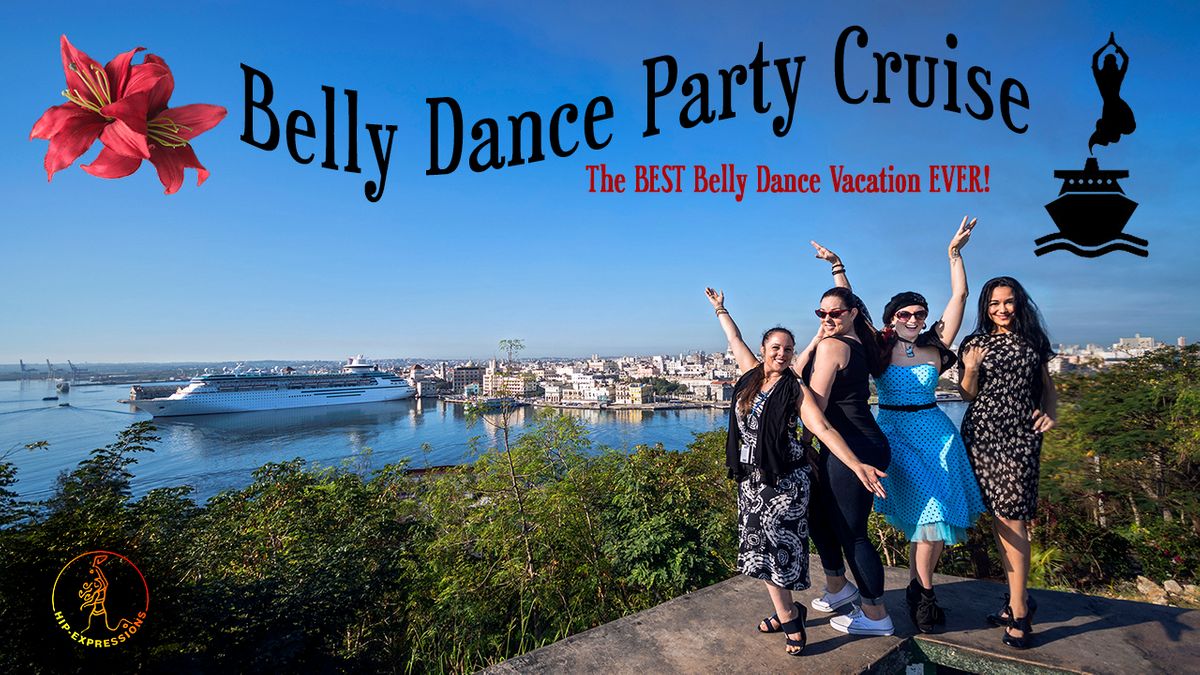 Our Annual Belly Dance Party Cruise, since 2009!
We sail every year, friends and family welcome! People come from all over to share the positive Hip Expressions vibe, vacation care-free, enjoy our classes, shows, theme nights, and after-parties, and travel in luxury to exotic ports. Join us!