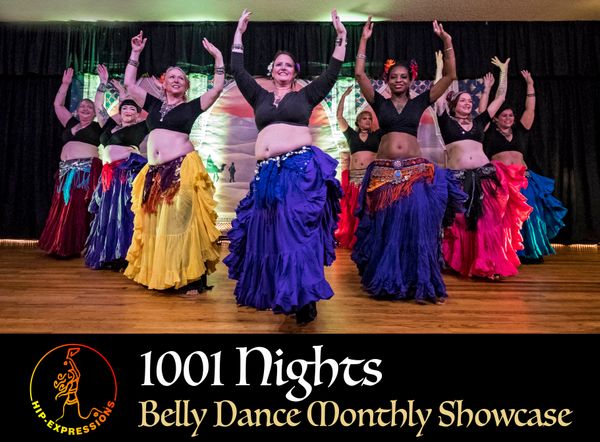 Join the community for a monthly showcase, featuring international talent, student troupes, local rockstars and your Hip Ex favorites! Usually on the 3rd Fridays, check our schedule for exact dates, features and themes. Order a catered Mediterranean dinner by the Wednesday before the show, then stay after and practice your dance moves with the crowd!
Upcoming Dates for 2020:
Feb 14, Mar 20, May 15, June 19, July 17, Aug 21, Sep 18, Oct 16, Nov 20, Dec 18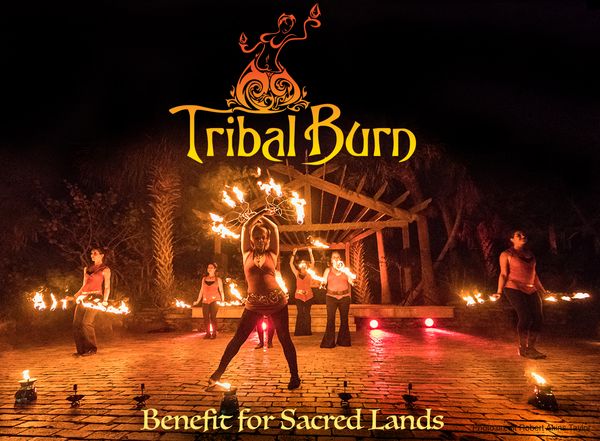 Dance and flow artists come together to support Sacred Lands right here in St Petersburg, Florida. This non-for-profit strives to preserve cultural education upon the ancient Native American Tocobago village site. Check the schedule for Fall and Spring dates, and get your tickets in advance, we fill up. VIP front row available.
Sat, April 25, 2020 - Special Guest Artist - Belladonna from DC
Hip Expressions Around Town
Performances, guest appearances, events and more! Catch us all around Tampa Bay and beyond!
This month we are super excited as the Studio is gets a 'face lift' as the ceiling gets it's long-overdue repair! We're excited for the upgrade, which will also include more ceiling fans, a new & larger mirror in Studio C AND a real door in the doorway, wow!
Hip Ex Show Calendar Around Town:
Sat, Feb 1st - Vanessa, dancing Flamenco at 8pm @ Spain Restaurant, downtown Tampa.
Sat/Sun Feb 1/2 - Hoggetowne Medieval Faire, Gainesville,
Karen's troupe Sahnobar Caravan has four shows each day on the Gypsy Stage. (10:30, 11:30, 2:30 & 4:30)!
Thurs, February 6th, 13th, 20th and 27th - Vanessa dancing Flamenco at Ceviche downtown St. Pete @9:30pm
Thurs, Feb 6th: Burly Q with Nilla Bean, Ruby Vesper, and Tila Topaz at the Full Throttle Motorcycle Expo, Clearwater.
Sat, Feb 8th, 22nd, and 29th - Anstasiia dancing at Acropolis in Sarasota.
Fri, Feb 14th - Valentine's Burly Q with Nilla Bean, Ruby Vesper, & Tila Topaz at Pour Yours in Clearwater.
Fri, Feb 14th - "Love STILL Stinks: Cannonball Cabaret" Benefit for the Florida Skunk Rescue. 8-10 pm at Bar 548, St Pete.
Fri, Feb 14 - 1001 Nights Belly Dance Showcase & Bon Yoyage Party @ Hip Ex w/Amy Sigil!
Sat, Feb 15th - Nilla Bean (Valentine's Burlesque Show) at Latitudes Apollo Beach.
Sat, Feb 15th - Gypsi Erin at Byblos, Tampa, with DJ Khalil Saad.
Sat, Feb 15th - Gypsi Erin also dancing at Babylon Hookah Lounge, Tampa.
Tues, Feb 25th - Samba Syndicate performs at The Fountains at Boca Ciega.
Upcoming classes & Workshops
Monthly Meditation w/Johanna - Date TBA
Amy Sigil Workshops! Sat, Feb 15th (space limited, sign up today!)
11 - 1:30pm Troupe Therapy
2 - 4pm Generate
Sword Intensive w/BellaDonna on Fri - Sun, Apr 24 - 26, 2020 (space limited, sign up today!)
NEW Saturday classes - Check it out!
Belly Dance Basics w/ Erin, Saturdays, 10:45 am.
Layers & Isolations w/Ilia Del Mar, Saturdays, 1-2 pm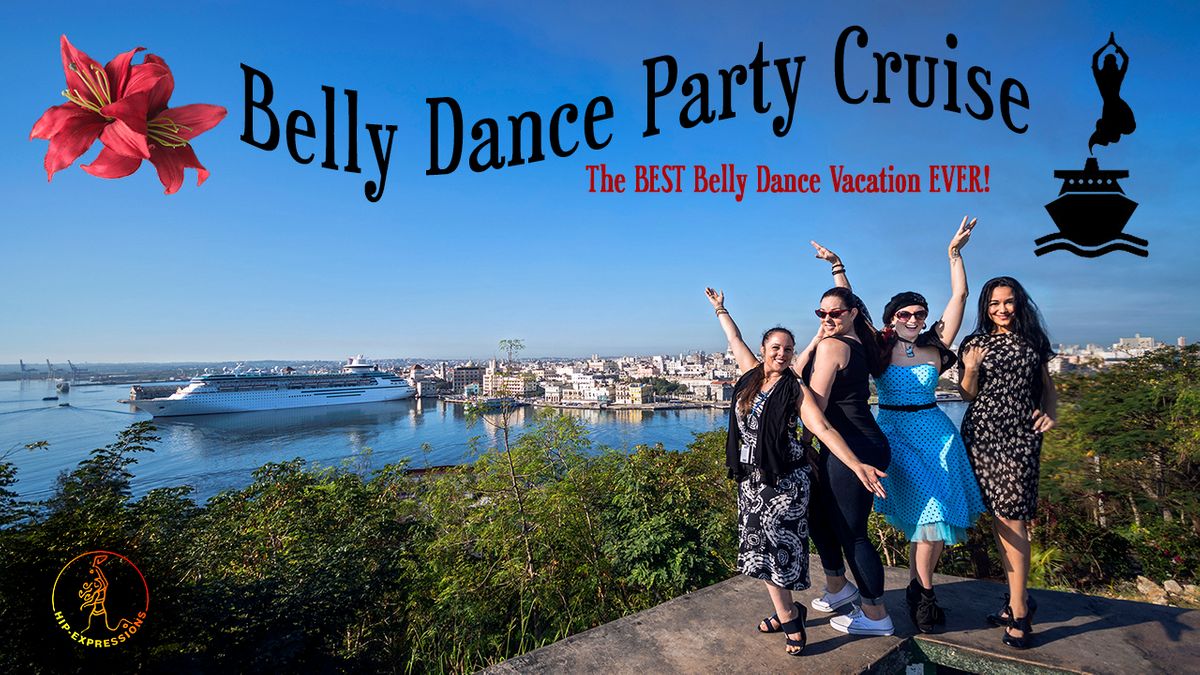 Our 11th Annual Belly Dance Party Cruise, since 2009!
We sail every year, friends and family welcome! People come from all over to share the positive Hip Expressions vibe, vacation care-free, enjoy our classes, shows, theme nights, and after-parties, and travel in luxury to exotic ports. Join us!