Belly Dance Party Cruise
The Best Belly Dance Vacation Ever! Family & Friends Welcome!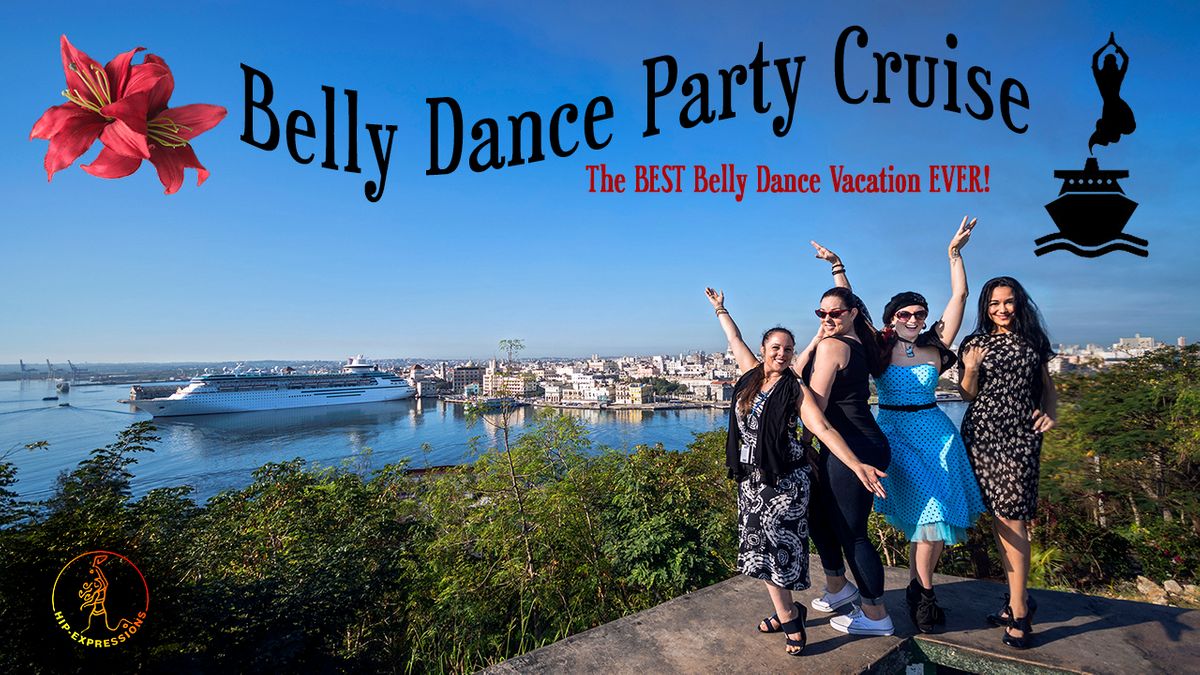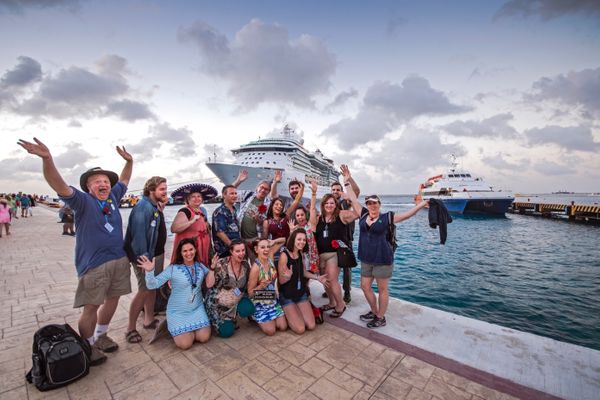 What to Expect...
Our Mission:
Explore - exotic ports of call
Collaborate - build a community of dance & music
Inspire - you with classes & experiences​
​No Experience Necessary!
What to Expect: Aside from all the things to do on the Cruise Ship, we also offer...
- FRIENDLY FELLOWSHIP of Cruisers! We welcome everyone and are here to have fun together!
- Dinner together (most nights); try to sit somewhere new or next to someone new every night! Schedule changes announced as well
- Dance, Drum, Music, and Yoga Classes - instruction in a variety of topics! You'll learn something new!
- Jams after dinner, sometimes in the hot tub, sometimes in our favorite location
- Dancing & Shenannigans - We often close down the disco so NEVER think everyone's gone to bed!
- Theme Nights - Pirate/Mermaids, 70's Night or White Party, Wig Night, Hat Day...
- Formal Night - The whole ship participates, sometimes there are two!
- Professional Show (open to dance professionals & troupes, submit a Performer Application and please include links to videos of your performance for consideration. Deadline SEPTEMBER 1st)
How to Prepare:
- Musicians & dancers, check in with us to see what songs/pieces we are working on for next year so we can all prep and plan ahead
- Check back for theme nights so you can plan your costumes. There will always be a Fancy Night, maybe two
- Take your vitamins! You want to be healthy on our trip!
Get ready to have some FUN!!!!
* Please note the itinerary is not mandatory! At any point in time you are also welcome to: Relax in your room and order room service, relax on deck and read a book, enjoy hot tubs, pools, movies on the pool deck, game rooms, get involved in their games & activities (check the ship's daily schedule), try your luck at the Vegas-style casino, get a treatment at the Spa, visit the fitness center, jogging track, play at the video arcade, eat at the various restaurants on the ship, enjoy a show in the main theatre, dance in their disco, have a cocktail and lounge in their bars, shop Duty-Free, visit the art gallery
...Bringing the kids? Tons of Kids Activities, Teen hangouts and family-oriented activities too!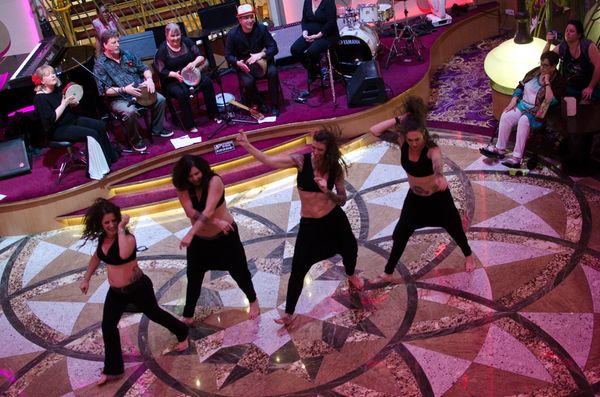 Feb 16-23, 2020
Our 11th Annual Cruise!
This year we are featuring Amy Sigil from California, a favorite on our cruises!
Tampa - Costa Maya, Mexico - Harvest Caye, Belize; Roatan, Honduras - Cozumel, Mexico
Norwegian Dawn
Join us for a special Valentine's Day Show at Hip Expressions Belly Dance Studio in St Petersburg, Florida, Friday, February 14th, featuring Amy Sigil and more! Plus, workshops Friday & Saturday, then Sunday... we cruise!
MUST book with Arleene, our awesome travel agent, call her at 727.564.6847. Payment plans available. Prices start at about $900/person and up (double occupancy) - a deal for a week at sea, dining and accommodations included!
Additional costs to plan for:
- $50 Cruising Fee to Hip Expressions (covers costs of bringing artists) DUE SEPT 1st, sign up HERE
- Class Fees ($75-$250 for VIP) depending on types of classes you'd like to take
- Excursions
- Gratuities on Drink Package (should you select the Drink Package, over $600 value, an option to be included in any of our cabins), gratuities are $130
- Specialty Dining extra charge (optional)
- Tchotchkis & sourvenirs (c'mon, your family & friends who miss the boat will appreciate it!)
PLEASE NOTE:
This is a Private Event, NOT open to the General Public of the Ship. All Bookings Must Go Through Arleene of KHM Travel.
How to Book? Contact Arleene at arleenetravel@hotmail.com, or call 727.564.6847.
Note: these cruises are booking fast, so book now to lock in prices and space.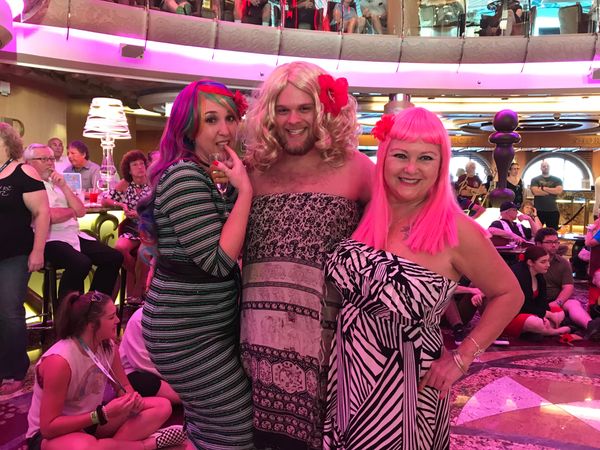 What to Bring: (some suggestions)
Suggested list of what to bring:
- RED FLOWER(s) - our group's signature. Attached to clothes, hat, hair, bag...
- bathing suits
- sunscreen
- motion sickness deterrent (our favorites are the wristbands & Bonine)
- sweaters for inside/late night
- yoga pants/dance class attire
- instruments (drums, flutes, guitars, accordions, zills, harmonica, anything you have that makes noise)
- Fancy Outfit for Captain's Reception/Fancy Night
- Fun Hat(s)
- Wigs
- Gatsby attire
- Pirate/Swashbuckler Attire/Mermaid attire
- Cash for Ports
- good walking shoes for any excursion or water shoes if you need them
- anything you may need if you book an excursion
- Passport - OR - Driver's License & Birth Certificate
A SMILE & willingness to go with the FLOW!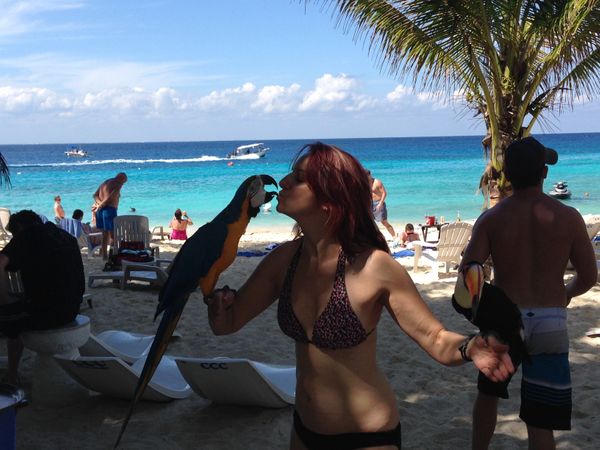 Testimonials
Testimonials
"Had a great time! Such a wonderful, fun-loving group to hang out with. Love the body confidence!"
"This group was the most inclusive & welcoming group. That alone completely made this trip worth every minute & penny! Thank you!" - Dancer
"Everyone was so nice and sweet. I didn't have one bad moment the whole week." - Non-Dancer Friend
"I really enjoyed this, I felt no pressure to do anyhthing and was able to enjoy it my way! Looking forward to next year!" - Dancer
"It was great to meet Shimmy Mob dancers from all over! What great people!" - Dancer
"Really enjoyed meeting everyone. Everyone was very welcoming. All the activities were very well coordinated and fun!" - Dancer Spouse
"It was a great experience, the staff was amazing & extremely nice. First time on the cruise & I would recommend it!" - Dancer Family member