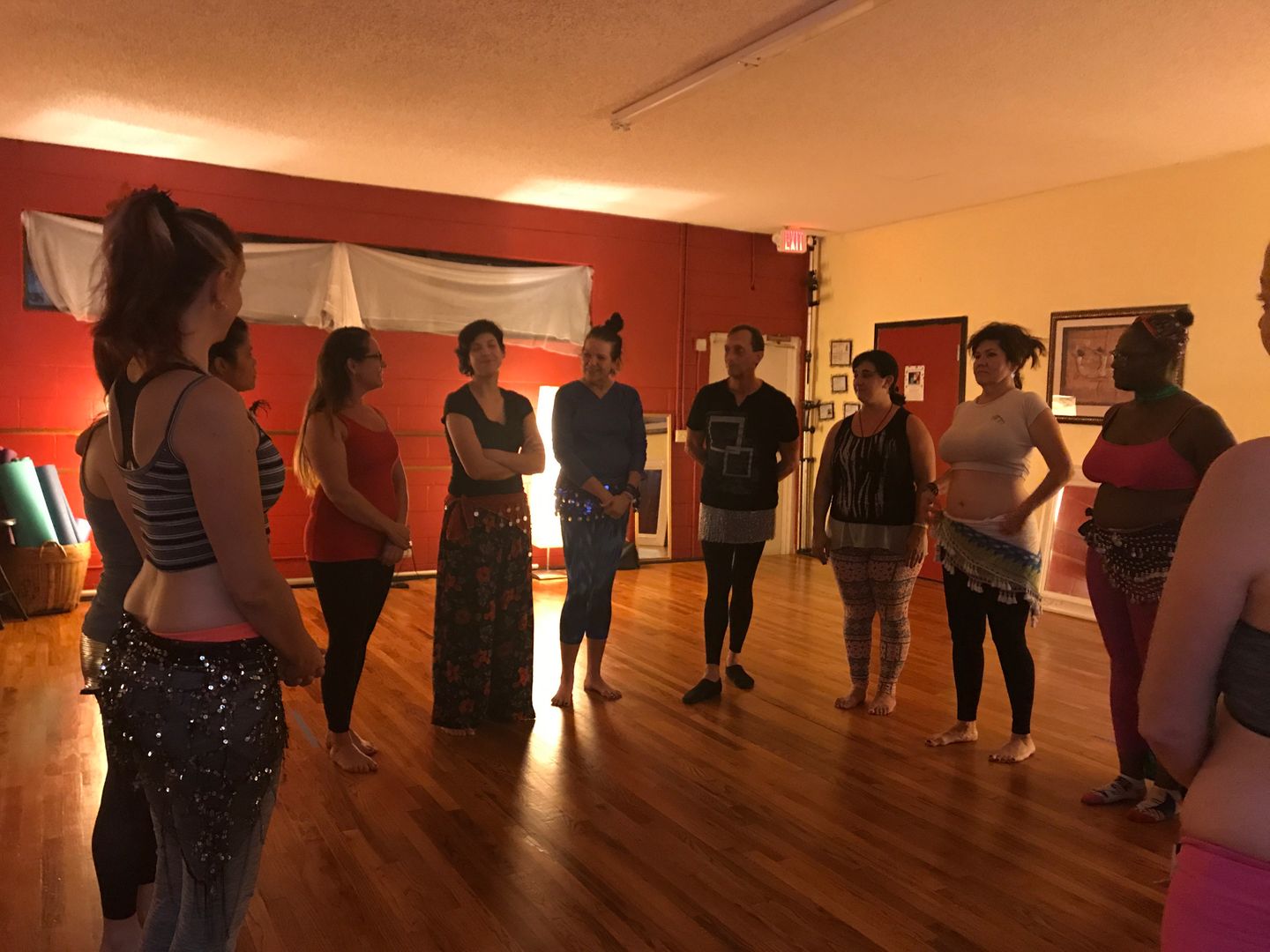 8 Week Belly Dance Course - Foundations
Wednesdays, 6 - 7pm, Thursdays 8:15pm - 9:15pm, Saturdays 9:30 - 10:30am
Courses starting every few weeks!
Are you brand-new to belly dance and need a place to start? Or have you belly danced before but would like a solid refresher? In this twelve week course, we'll go through all the isolations that are the building blocks of the dance, and drill drill drill! You'll also get an overview of the history of belly dance, and the different styles that it has evolved into today. You'll be able to take any of our belly dance classes with the confidence that you have a great foundation upon which to build.
We'll also discuss proper posture, alignment, and a brief intro to the anatomy of the dance so that you can execute these moves safely and strongly. We'll make sure you stretch and warm-up so you can take care of your body as you adapt to new ways of moving. You'll learn how to approach learning this dance form and challenge yourself, with warm self-acceptance as a beautiful, unique person, dancer, and spirit. Join us with an open heart and mind, passionate readiness, and joyful attitude!
Will you have mastered the dance after eight weeks? No. Will you be ready to enjoy the journey of exploring this magical art form? Yes! Join us in our other classes to keep challenging yourself and growing, exploring different styles, or take the course again until you are comfortable moving on.
Every Body Welcome.
$120, $96 by one week prior (Hip Ex Members 10% off at the door price). Courses begin every few months, check online for the schedule.
*Please note, this course rotates topics & instructors, feel free to re-take the course! Each time it's slightly different so that you can continue to learn new things as a beginner!
Questions?