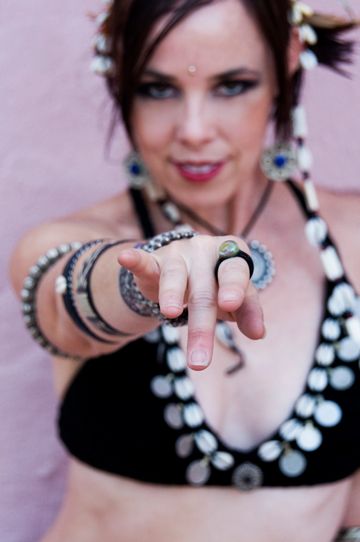 Join the Fun! Belly Dance is for Every Body!
Come learn the most amazingly fun, natural, beautiful, and ancient dance - Belly Dance! At the root of the dance is a celebration of femininity, sensuality, and playfulness.
Though the dance is feminine, you do not need to identify as a woman in order to enjoy expressing yourself! Belly Dance is for EVERY body... no one is too fat, too thin, has too big or small of hips, chest, belly, or anything... we are all the right size and shape. Belly dancers come in ALL sizes, genders, shapes, colors, races, and skill levels! We leave everything else outside the door here at Hip Ex, and focus on YOU enjoying exploring belly dance moves in your body.
We believe you are awesome, just as you are. We can't wait to show you new tools to keep you strong, flexible, inspired, engaged, mentally, physically, and at a deep soul level. We connect to ancient movement traditions in a way that is accessible to every body!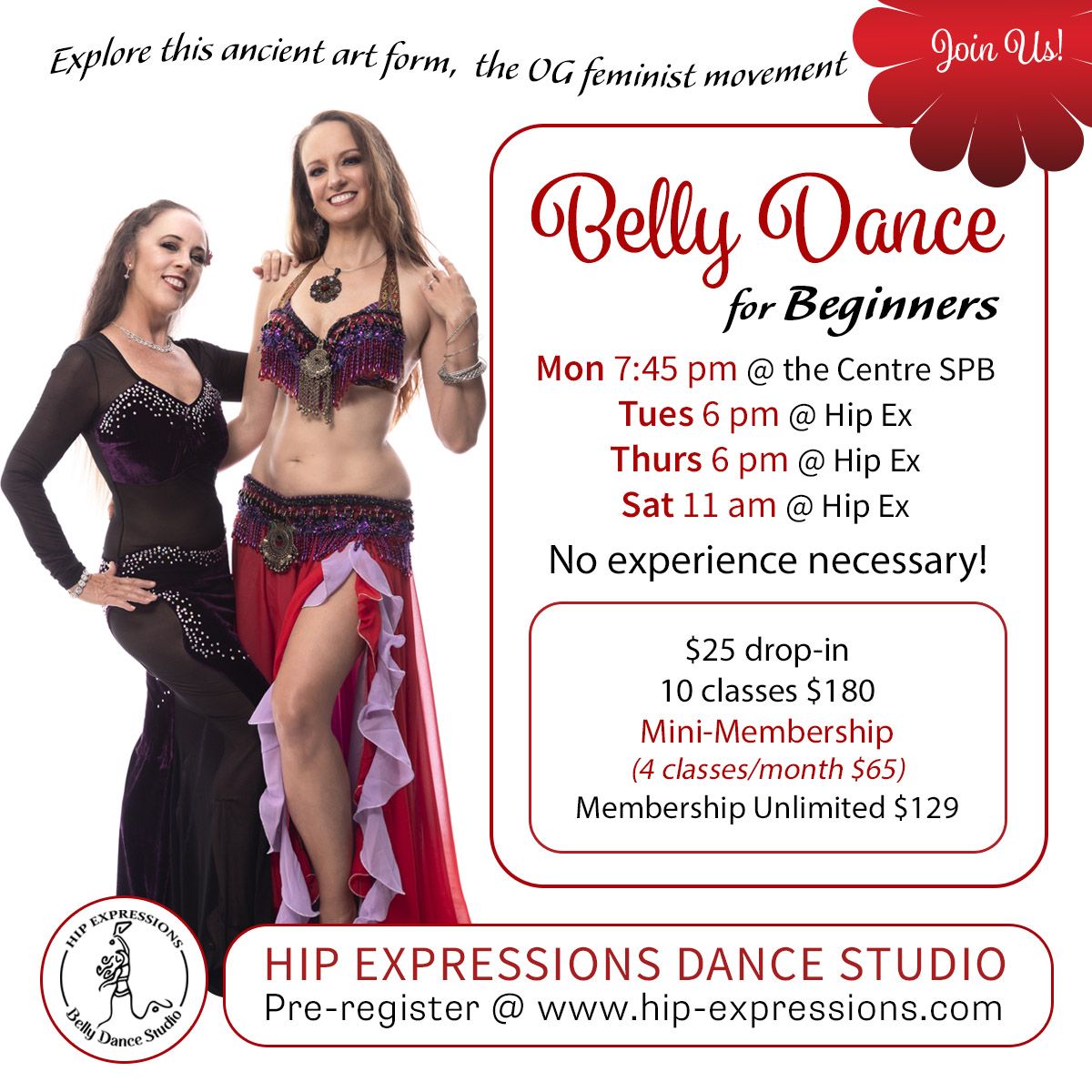 What do I take first?
Brand new to Belly Dance, or need a review? Start with our 8 week Beginner Belly Dance Courses. No experience necessary, all levels welcome!
This course comes in three parts... belly dance technique and isolations are include in all of them, but with a slightly different focus. They can be taken in any order.
ROOTS: Foundational rhythms and footwork to ground yourself into your body and the music through the earth
FLOW: Tapping into the energy of air and water to synthesize movements
FLAIR: Exploring how emotions are energy in motion and aid in storytelling - moving with meaning!
Many take each twice for the full experience, they are always different!
Be patient with yourself, it takes about 10 classes to start feeling like you're not totally awkward, so give yourself time!
...when's you're ready for the next step, graduate to some of our Belly Dance: Basics classes, where we will continue to fine-tune the fundamentals in a class designed for mixed-level students. With our Trial Membership, you can try out some other great classes, too, unlimited for one month for no obligation!
Check our next Beginner Belly Dance Course date, and come have fun!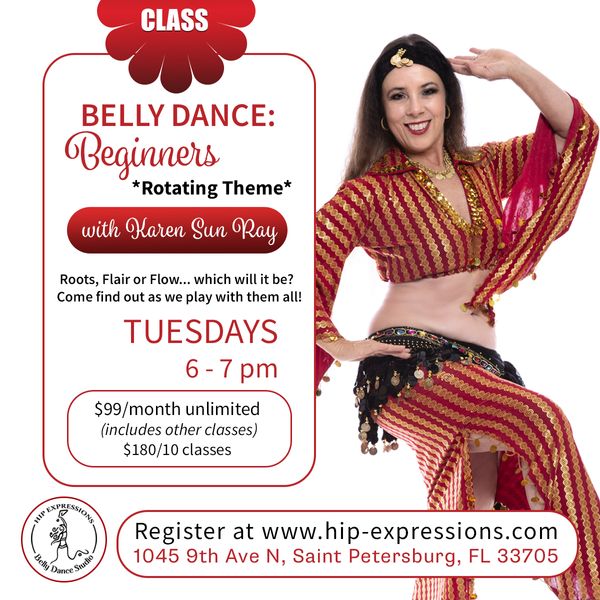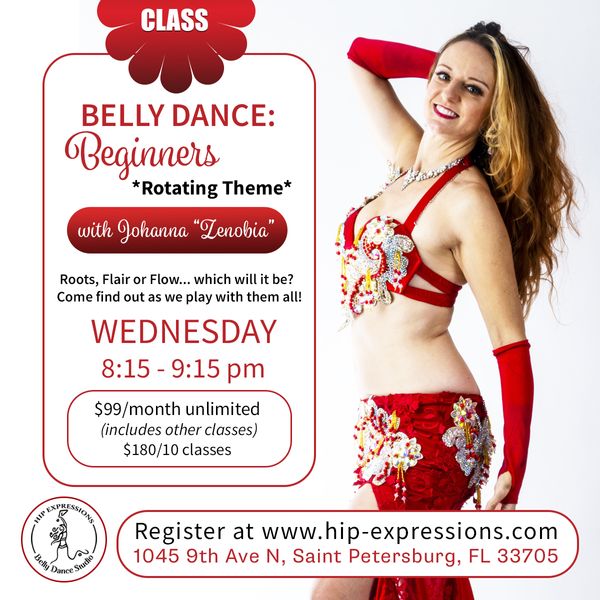 Beginner/Intro Special Pricing
Recommended:
Students find the success by planning to attend THREE classes a week, because you know life will happen and you'll miss one, and you'll still attend twice a week. Remember, this is like building any skill - it's just a matter of putting the hours in.
What's exciting is that the more often you come - you will see the results faster, be more motivated to keep at it, which means that enthusiasm = results = more fun/feeling better = more enthusiasm! It's the best cycle to get into! If you're discouraged, it's just because you're not dancing enough to get the serotonin feel-good chemical that encourages you to keep going!
$128 - 8-class Beginner's Pass - good for 6 months, for Beginners' Classes only)
$99 - Trial Membership unlimited classes for one month, includes Beginner's, Basics, Yoga, and all other drop-in classes! You could dance every day, most days for at least 2 classes a row! Plus the yoga to help keep you strong!
Other options are available; check our Pricing Page for details.
Step 1 - Check out our BEGINNER'S WELCOME GUIDE
Step 2 - Decide which night(s)/days are best for you for classes (see the full Schedule) & which Pricing Package will suit your desired schedule
Step 3 - Click on one of the Beginner's Classes below to start signing up, it will take you to our internal payment site where you can purchase your package
Step 4 - Continue to sign up for which classes you'll take! Each one you'll need to sign up separately, students often will set up their schedule a week at a time. You can even link your account to your Calendar and it will show up there automatically!
Our Beginner Belly Dance classes will give you a great introduction to the foundations of this dance. You'll discover things like: Shimmies, Hip Circles, Chest Pops, and Snake Arms. By beginning to explore the movements in your body, you'll learn to start loving yourself even more. We celebrate all part of our body, in the variety of shades, shapes and sizes that we all come in. All genders welcome, belly dance is NOT just for the ladies!
We'll drill the isolations, and help you develop a greater understanding of the moves, and your body! Since we are always changing, so is our dance.
It's common to take this series several times, as different material is presented, and as you develop stronger technique, you'll discover new layers to old material as well. When you are ready, there are tons of styles and variations to explore! Egyptian, Tribal, Layers, Shimmies, these all will continue to challenge you. Different instructors have bodies that move differently, fun personal ways of explaining moves, and you'll enjoy learning from all of them.
All styles, however, start with the fundamentals - so remember there is no rush, go at your own pace, at your own comfort level. And let us know any questions - we are HERE for YOU.
A Hip Scarf is recommended; we know these can be found online, and we also carry a supply that we will bring to the first class for you to select from. We would really love your support in purchasing from us: Shop local and support your local belly dancers!
We also have great footwear that will help you dance on whatever surface you have at home and protect the balls of your feet.
Cross-Training: Our $99 unlimited month Trial Membership is a GREAT way to not only access all our Beginner and Basics classes, but try out some other classes too! All our classes will help build your general body-awareness, balance, coordination, posture, etc.
**Please note: The special 8-class Beginner's Pass gives you 8 classes for the price of 5 drop-ins! It can be used for ANY Beginner class; come once, or more times a week to hone your skills! When you purchase the 8-week Beginner Class Special; it does NOT automatically sign you up for all the classes. You must still register individually for the 8 classes you will be attending. Thanks!**