SPECIAL EVENTS:
TRIBAL BURN Fire Extravaganza (April & Nov)
RETREAT: Sep 2024 Costa Rica
1001 NIGHTS Belly Dance Showcase 20 Year Anniversary 2024, March 3
Hip Expressions is known for our epic events, inclusive vibe, and inspirational experiences! We are constantly creating performances to entertain and educate, to connect you to to awe and wonder of the worlds we bring together.
Our events all have a super inclusive vibe; come dressed in your best to dance, play, and have fun! For our Productions (larger shows, Tribal Burn, etc), we love having guest artists from all over! If you have something you'd like to present, we accept applications several months in advance.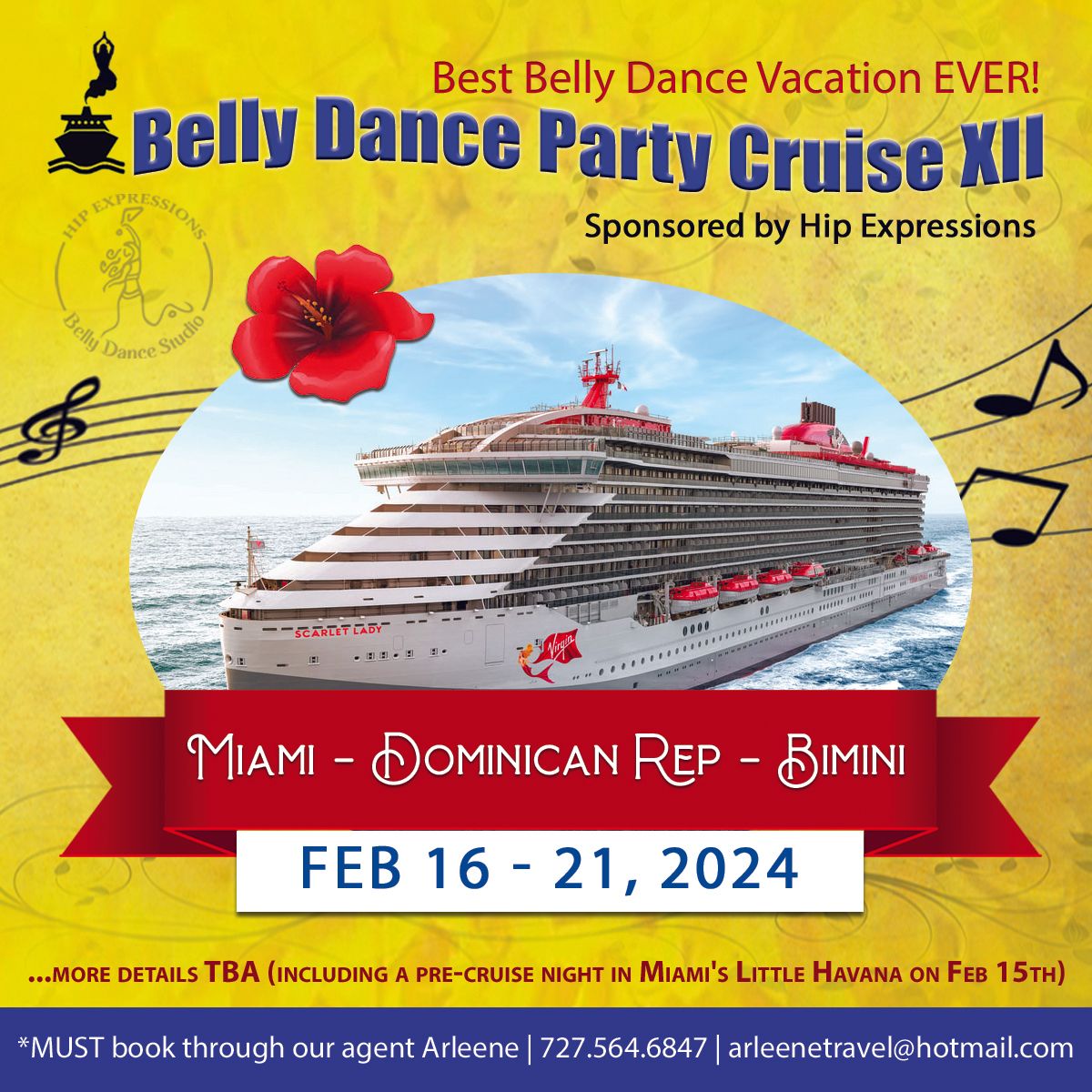 Our EPIC Belly Dance Party Cruise, since 2009
Join us in 2024 as the Red Flower Revolution goes again international!
Friends and family welcome. People come from all over to share the positive Hip Expressions vibe, vacation care-free, enjoy our classes, shows, theme nights, and after-parties, and travel in luxury to exotic ports.
Join us!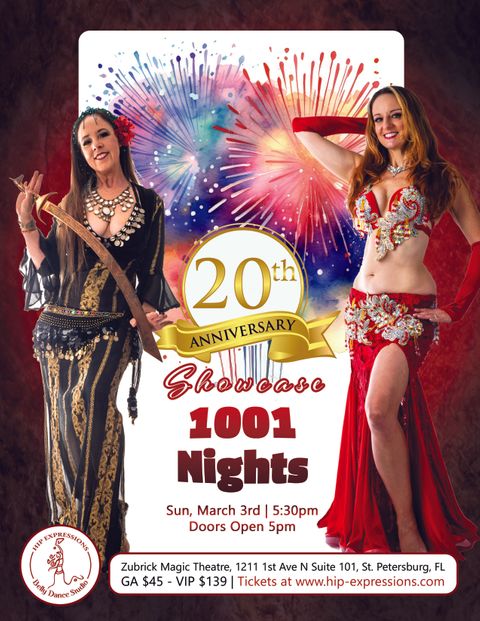 20th Anniversary Show
Celebrating 20 years in Tampa Bay!
Sun, March 3rd, 2024
Tickets coming soon!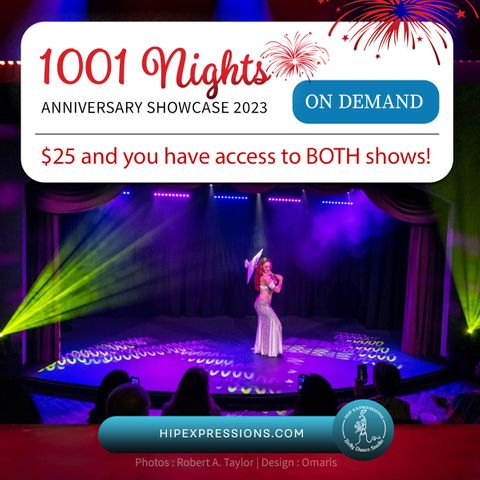 Did you miss the EPIC shows?
1001 Nights Anniversary 2023
ON DEMAND!
$25 and you have access to BOTH shows!