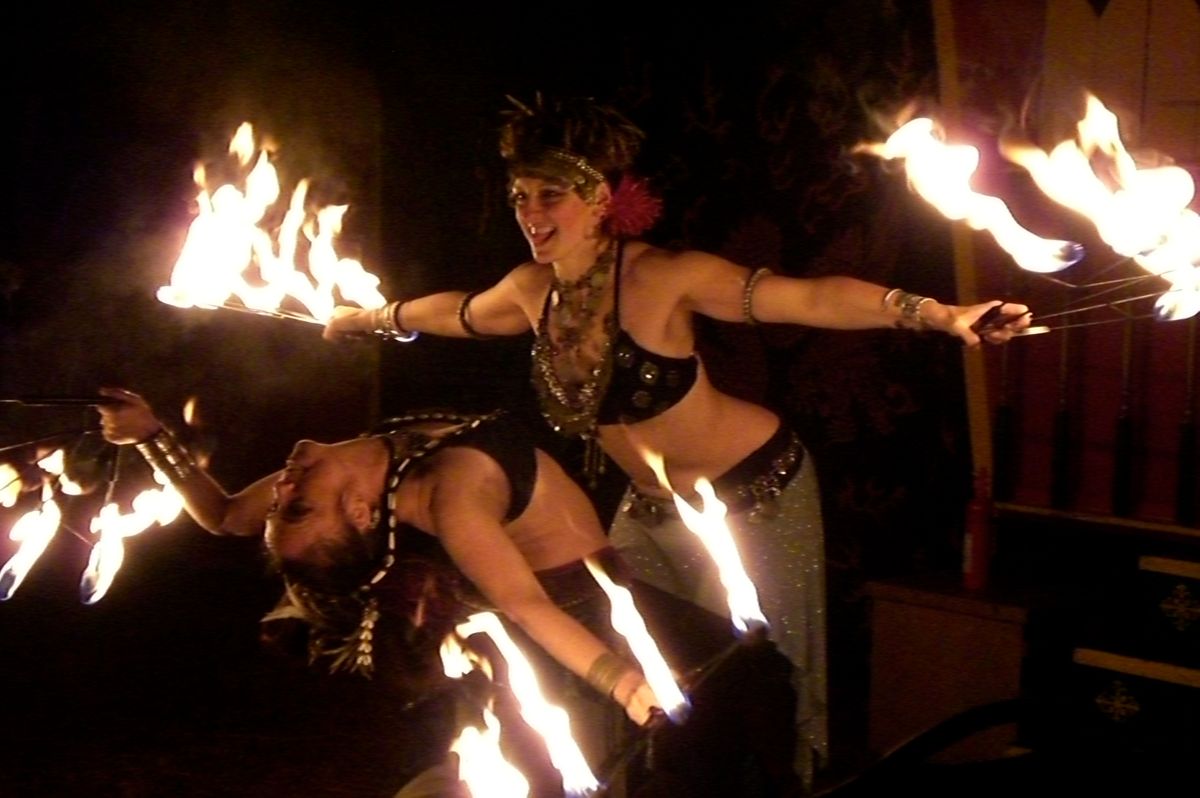 Fire Dance
There is nothing more spectacular than beautiful ladies dancing with flames, lighting up the night with their passion and energetic flair! A fire show will take your event to the next level!
Choose your theme - Belly Dance or Polynesian - and then let our performers do the rest.
Outdoors, just after sunset is the perfect time for a fire show. The overhead area must be clear (no branches, pool screens, or electrical wires!) and your guests a safe distance away. We can bring our own sound system or use yours.
Consider having more than one dancer, or, we can bring our own drummers to make the show really have a punch!
Please send us an email with information about your event, date, time, type of event, type of venue, and we can custom design the perfect show to your vision & budget! Questions? Call Johanna, 727.459.8558.