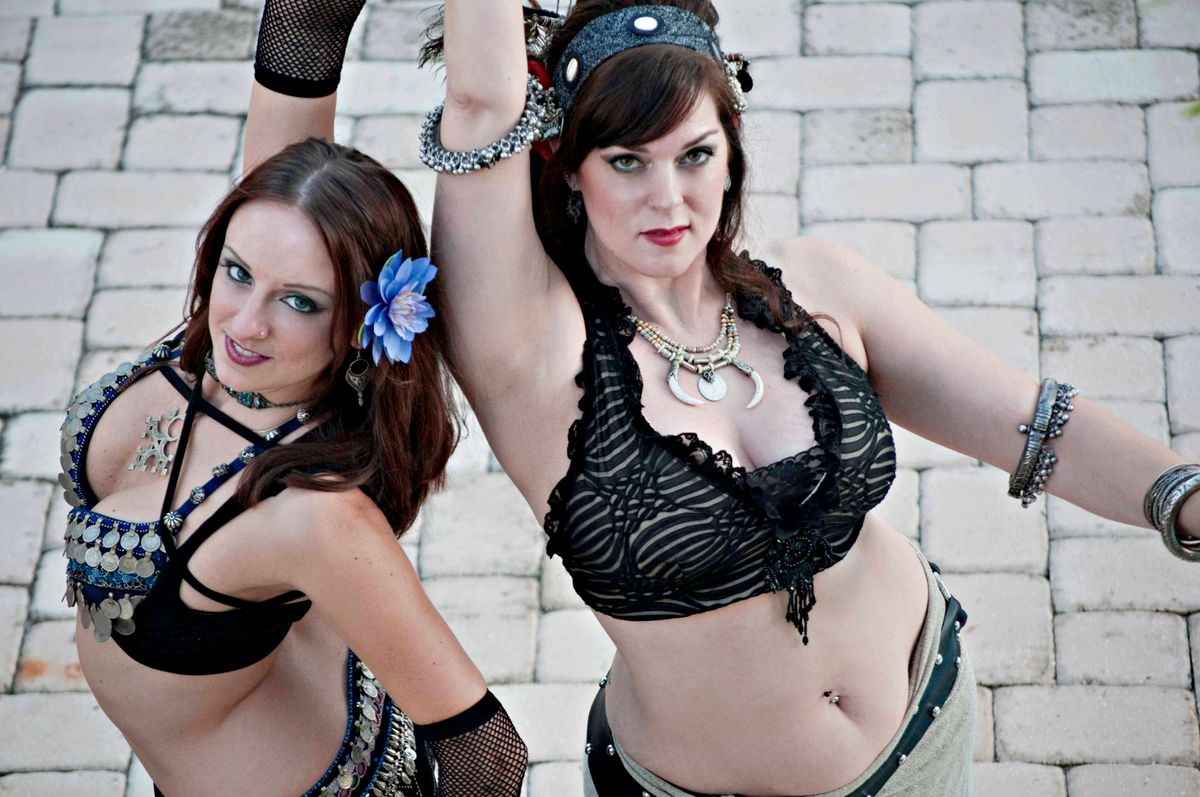 Tribal Belly Dance
This is the contemporary evolution of belly dance; a fusion of influences from across the globe, from India to Spain. The earthy aesthetic, metal medallions, and powerful femininity creates a distinct and unique global blend. The music is drawn from a variety of sources, traditional drums from the villages, to Bulgarian beats, to nuevo-flamenco vibes or downbeat dubs.
The Tribal dancer performs with traditional elements such as the finger cymbals, and modern adaptations such as the dramatic sword dance. With one, or more, you'll be beguiled by their strength and sensuality. Perfect for non-traditional events such as art events, museum shows, eclectic parties, and stage presentations. If you enjoy staying on the cutting edge, you'll love the way belly dance has evolved!
Dancers also can perform with fire for a true 'tribal' feel!
Please send us an email with information about your event, date, time, type of event, type of venue, and we can custom design the perfect show to your vision & budget! Questions? Call Johanna, 727.459.8558.