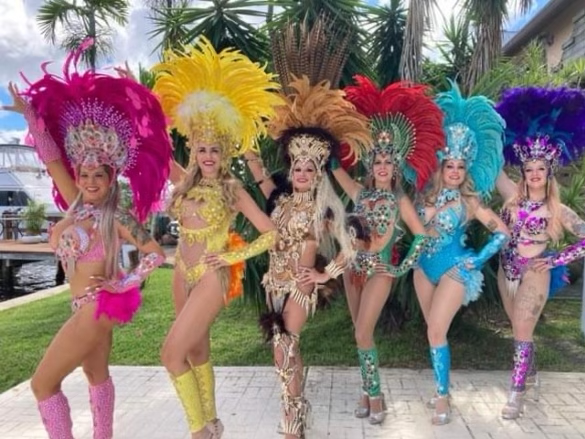 Brazilian Samba
How do you make your next party over the top? You add La Hora Loca, the Crazy Hour, with our Brazilian Samba dancers! They come in with feathers flying, hip shaking, and nothing but an attitude to make the party happen! Whether you want a splash presentation, an hour of dance madness, or beautiful ladies to greet your guests into your event, our dancers are for you!
For the ultimate experience, we also recommend: a DJ or LOUD sound system, party favors for your guests, and any noisemakers that can add to the fun!
Please check out our Rate Sheet, and fill out the Performance Request Form and we'll get back to you!