Stop by and Browse our Boutique
We have tons of inspiring costumes to choose from, plus we always have hip scarves, zills, and an assortment of fun stuff on hand! You'll just have to stop by and try things on, too many to list!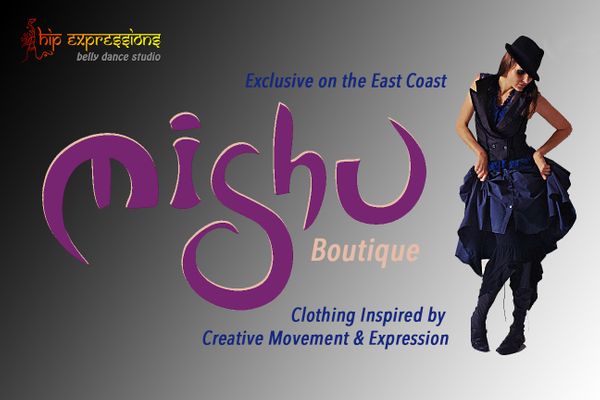 Dance Wear by Mishu
We are proud to be the only East Coast distributor for Mishu Designs! Affordable and comfortable dance wear, from creative tops to fun capris. Easy to move in, and fashionable to flaunt, from dance class straight to the streets!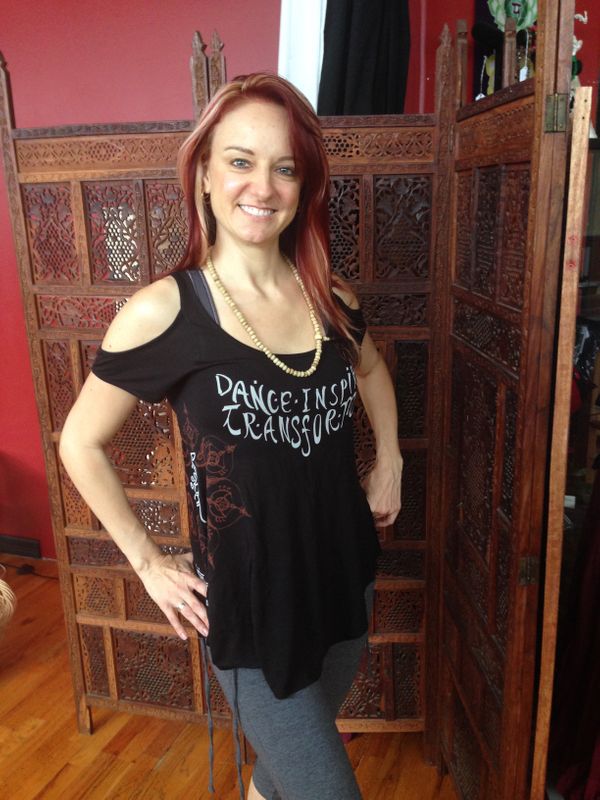 Hip Expressions Wear
We have an assortment of Hip Expressions Wear, from tank tops to jackets, bags and peek-a-boo shirts!
Tank Tops $26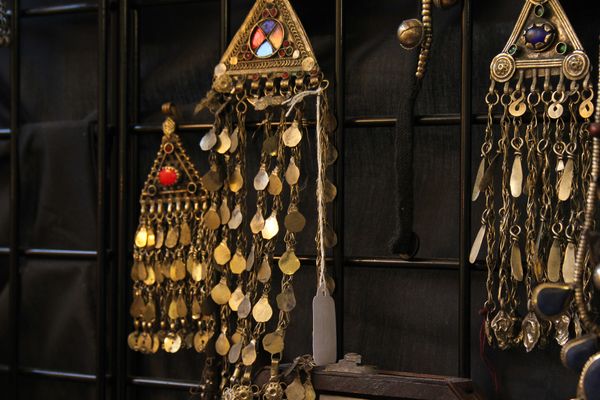 Bazaar
We have LOTS of assorted belly dance costume pieces! From jewelry to skirts, tops and more. Assorted Prices.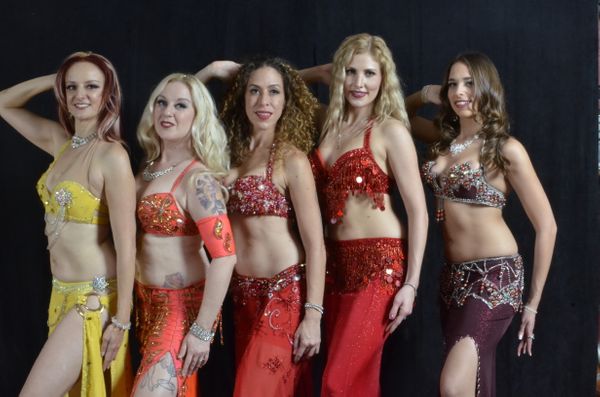 Professional Costumes
We have many full costumes in stock, Egyptian made and high-quality at great prices. These you definitely need to try on to see what fits and how. Don't worry, we can help! $75+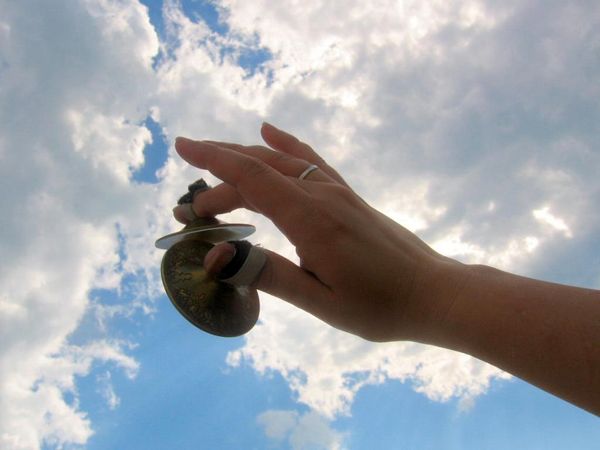 Zills (Finger Cymbals)
We stock Turquoise brand cymbals, in a few different weights and sizes so you can pick what works for you. Silver? Gold? Small? Large? Test them all, they each have a unique voice! You'll need them for bellydance class, so bring them every time just in case! $22+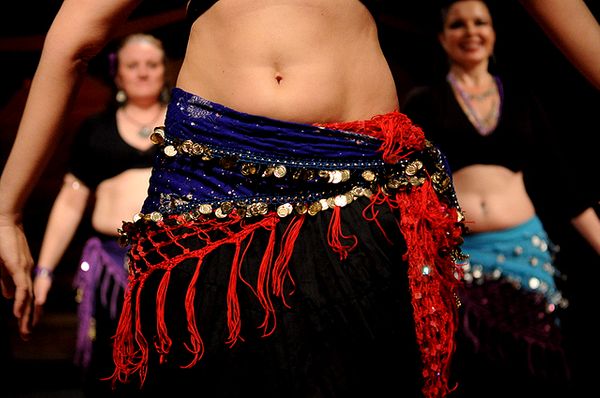 Hip Scarves
An assortment of styles, colors, shapes & sizes always in stock! Coins, beads, or fringe, come pick out which speaks to you. Of course you'll need to take them for a quick spin and see how they feel on your hips, but you'll know which one speaks to you with no doubt. $15 & up